Company News
On September 7, 2012
Gaither Petroleum and its affiliate, Gaither Asset Management, Inc., as co-borrowers.  closed a new $100 million credit facility with Mutual of Omaha Bank.
On June 4th, 2013
DNO increases Tunisia acreage.


Excerpt From Offshore Engineer Magazine. Written by Elaine Maslin Tuesday,

Norwegian oil and gas company DNO International is increasing its acreage offshore Tunisia and plans to drill next year.
Through its subsidiary DNO Tunisia AS, the firm has entered a farm-in agreement on the Sfax offshore exploration permit and the Ras El Besh concession
Subject to regulatory approval, DNO Tunisia is to get an 87.5% interest (100% paying) and operatorship in the permit and the concession from Atlas Petroleum Exploration Worldwide, Ltd., B.V.I. (a GAM affiliated company) and Eurogas International.
The Sfax offshore exploration permit and the Ras El Besh concession are located in the Gulf of Gabes and cover 3296 sq km, mostly offshore in shallow waters.
To date, three discoveries have been made with combined gross recoverable resources ranging between 35MMbbls to 60MMbbls. DNO says exploration potential includes 29 identified prospects, in aggregate estimated to contain between 500-700MMbbls gross unrisked resources.
An initial work plan includes drilling two exploration/appraisal wells in 2014, one on the Salloum discovery and the other on the Jawhara discovery.
The Salloum-1 well was drilled in 1991 and tested at 1848 bbls/d and the Jawhara-1 well drilled in 1976 testing at 1484 bbls/d. The Rash El Besh-1 well drilled in 1997 and tested 612 bbls/d.
Bijan Mossavar-Rahmani, DNO international's executive chairman, says: "These are attractive assets and we are well placed to unlock their potential by leveraging our technical expertise and by developing synergies across our Tunisian portfolio."
It has appointed Miro Advisors Pty to advise on the sales process and expects completion by the end of 2013.
DNO currently also holds interests in the Hammamet offshore exploration Permit and the Fkirine prospecting permit offshore Tunisia.
DNO is an independent exploration and production company, geographically focused on the Middle East and North Africa with international operations in Yemen, the Kurdistan region of Iraq, Tunisia, Oman and the United Arab Emirates. The group is headquartered in Oslo and listed on the Oslo Stock Exchange.

On August 1, 2013


Gaither Asset Management, Inc.(GAM), an affiliate that owns oil and gas properties that Gaither Petroleum operates, sold GAM's working interest, its partners working interest and operatorship of the South Hampton Field assets in Hardin County, Texas. The effective date of the sale is July 1st, 2013.

The South Hampton Field divestment is the first sale in our planned 2013-14 Hardin/Tyler/Harris County Asset divestment package.  This divestment package also includes assets in the Beech Creek and Buna Fields in Hardin County, as well as assets in East Spurger in nearby Tyler County. Plans also include future divestment of some assets in Harris County.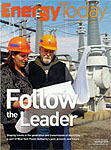 Gaither Petroleum Corporation: Maximizing Potential
Energy Today Magazine - Summer 2010 Edition
by Adam Swift

Where most of the big oil exploration companies won't spend the time to develop smaller and marginal oil fields, Houston-based Gaither Petroleum has excelled in that market.

"We can dig out value where the majors and larger independents can't seem to capitalize on it," said O. Duane Gaither, president. "We have people who are able to ignore the conventional thinking and capitalize on that smaller and marginal field focus. That's not to say that we can't or won't operate larger, more quality fields, because we do, but when you are in the acquisition market, it's easier to acquire the older, marginal properties that other companies may be divesting."
READ MORE